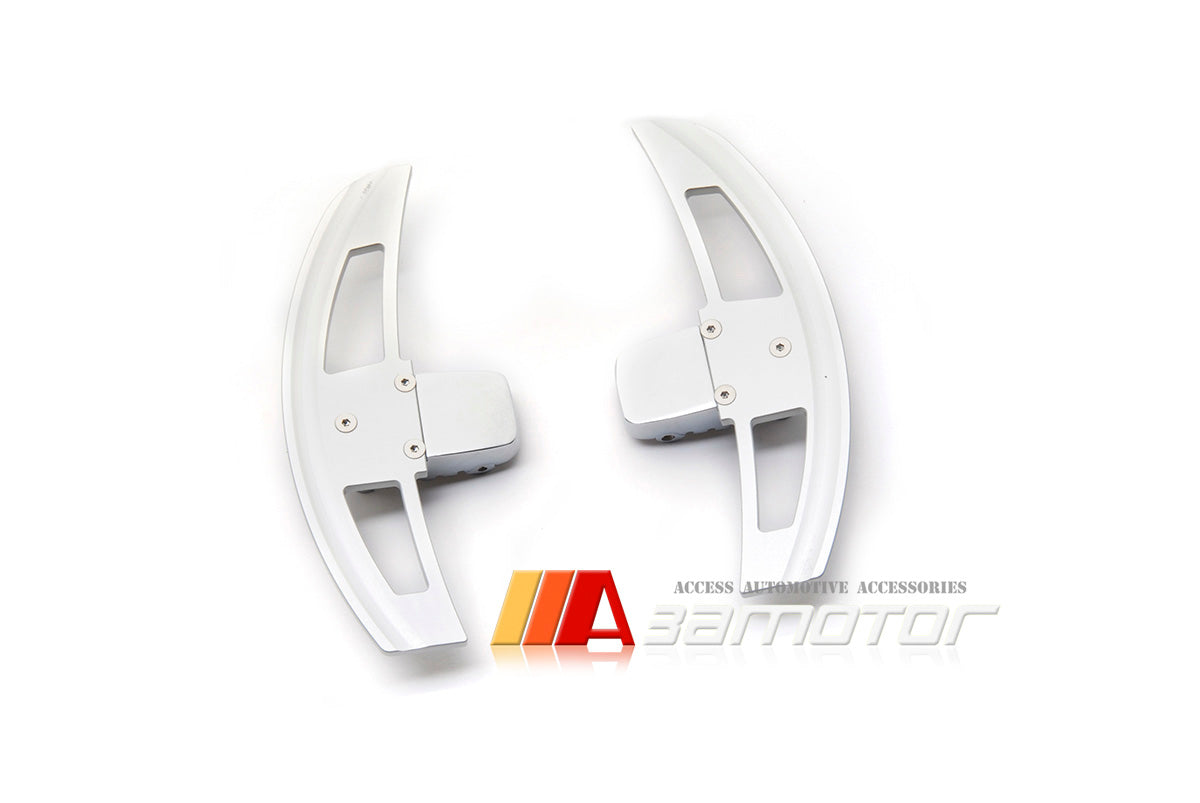 Aluminum Extended Length Shifter Paddles Set fit for Mercedes SLS CL63 E63 CLS63 C63 S63 Paddle Shifters
Aluminum extended length shifter paddles for Mercedes-Benz AMG. Makes gear changing easier and freshens up the interior looks.
100% Brand new in box Set of 2 ( Left and Right )
Extended shift paddles to fit SLS, CLS63, E63, C63, S63, S65, CL63, CL65 and SLK55 AMG Rectangular Button only. They are larger in size and have been completely redesigned so that you will always be able to catch the paddles and change gear when fast cornering.
"+" and "-" SIGNS ENGRAVED and CLEARLY VISIBLE
Made by aluminum, light weight, long lasting.
Body color: Silver.
Fits: 2011-2015 C197 / R197 Mercedes-Benz SLS AMG
Fits: 2011-2015 W218 Mercedes-Benz CLS 63 AMG
Fits: 2012-2015 W212 and S212 Mercedes-Benz E 63 AMG
Fits: 2008-2014 W204 Mercedes-Benz C 63 AMG
Fits: 2008-2013 W221 Mercedes-Benz S 63 AMG/ S 65 AMG
Fits: 2008-2013 W216 Mercedes-Benz CL 63 AMG/ CL 65 AMG
Fits: 2011-2015 R172 Mercedes-Benz SLK 55 AMG
**NOTE: not compatible with non 63/65 AMG or triangular button shifter paddles.