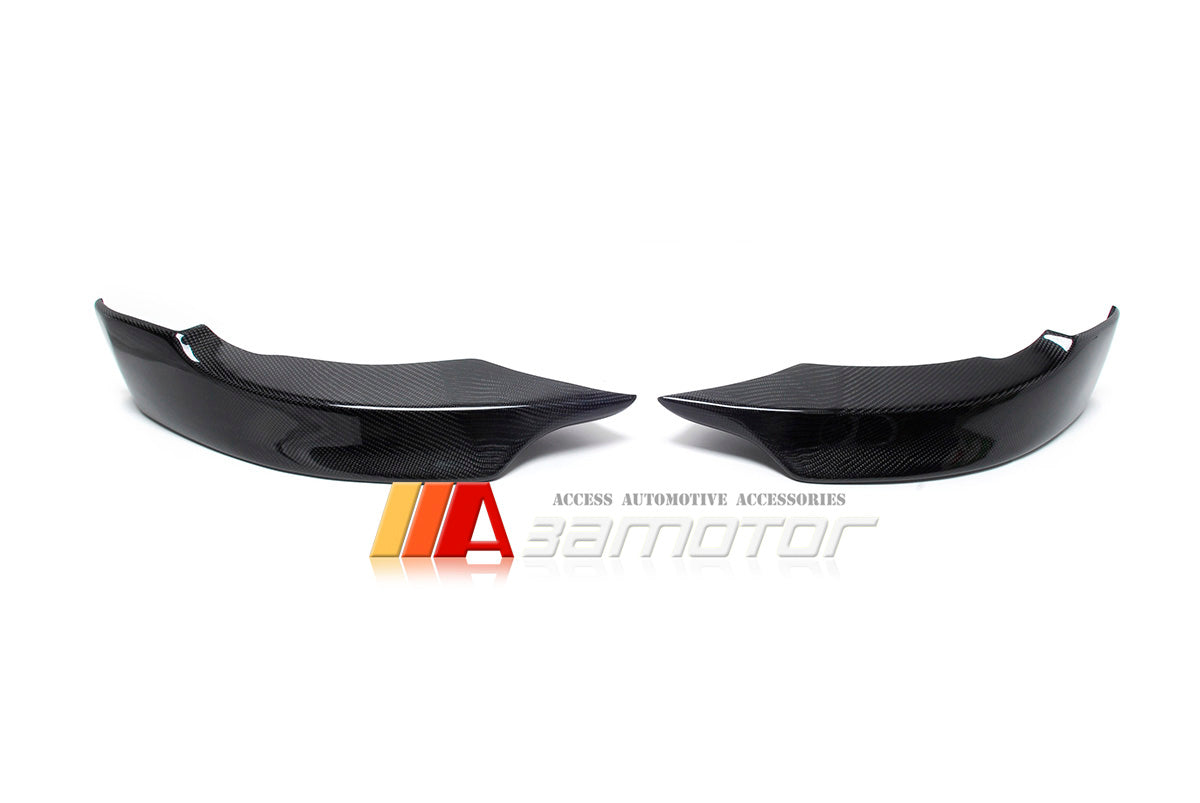 Carbon Fiber M Tech Front Bumper Splitters Set fit for 2011-2013 BMW E92 / E93 LCI M Sport
Now you can add both style and performance to your BMW E92/ E93 LCI with just one mod! This Brand New, specially designed M-TECH Style Carbon Fiber Front Splitter, creates a more aggressive, sporty look for your car and improves airflow at the same time! Designed specifically for your E92/E93 LCI M Tech bumper, these splitters are made using a cutting edge manufacturing process, assuring you of an end product that is second to none. The material - highest quality carbon fiber ( in perfect 2 x 2 weaves) - is super thin and light yet strong and durable. Each part comes with clear coat finish for protection against UV and weathering damage. Comes with 2 pieces, left and right.
FRP (Fiberglass Reinforced Plastic) and CFRP (Carbon Fiber Reinforced Plastic) finish.
Fits for: 2010-2013 BMW E92 LCI Coupe with M Tech front bumper only! (Facelift Model)
Fits for: 2010-2013 BMW E93 LCI Convertible with M Tech front bumper only! (Facelift Model)
**NOTE: Not compatible with M3 or normal E92/E93 models!