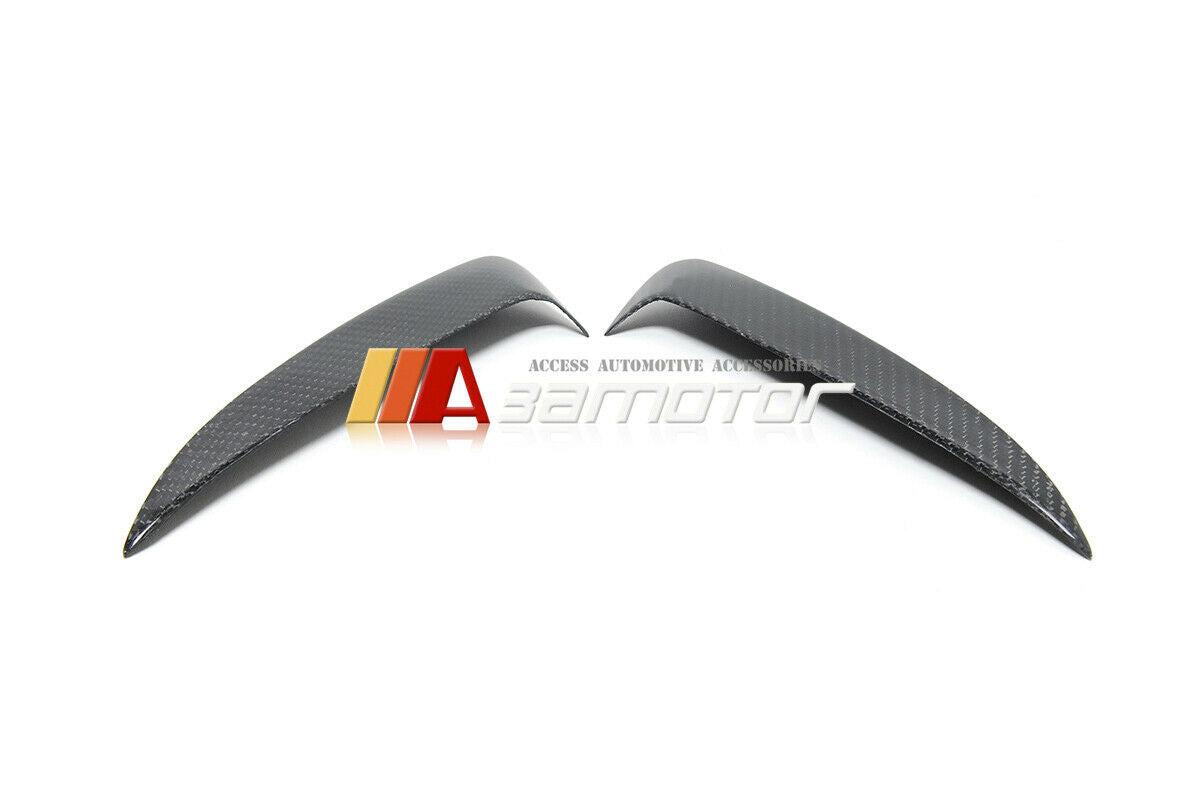 Carbon Fiber Rear Bumper Side Vent Canards Set fit for 2015-2018 Mercedes W205 C-Class AMG
Give your C-Class W205 AMG better looks and performance! These 2 PCS Carbon Fiber Rear Bumper Vent Trims, attached to the rear bumper of your W205 AMG Package can modify the aerodynamic characteristics of the car, increasing front downforce when the balance of traction is unfavorably biased towards the rear wheels. Once installed, these carbon fiber bumper canards can provide additional downforce at the front of the vehicle, adjusting the balance of traction and thus improving the handling characteristics of the car. They also add a cool carbon accent to your AMG package! High quality carbon fiber in 2x2 diagonal weaves. Super lightweight and strong. Each piece comes with high gloss UV clear coat finish to protect from weathering and sun damage.
Material: FRP (Fiberglass Reinforced Plastic) and CFRP (Carbon Fiber Reinforced Plastic) finish
Fits: Mercedes C-Class W205 Sedan with rear AMG Sport Package
NOTE: will not fit 5-Door wagon or 2-Door Coupe / Convertible.