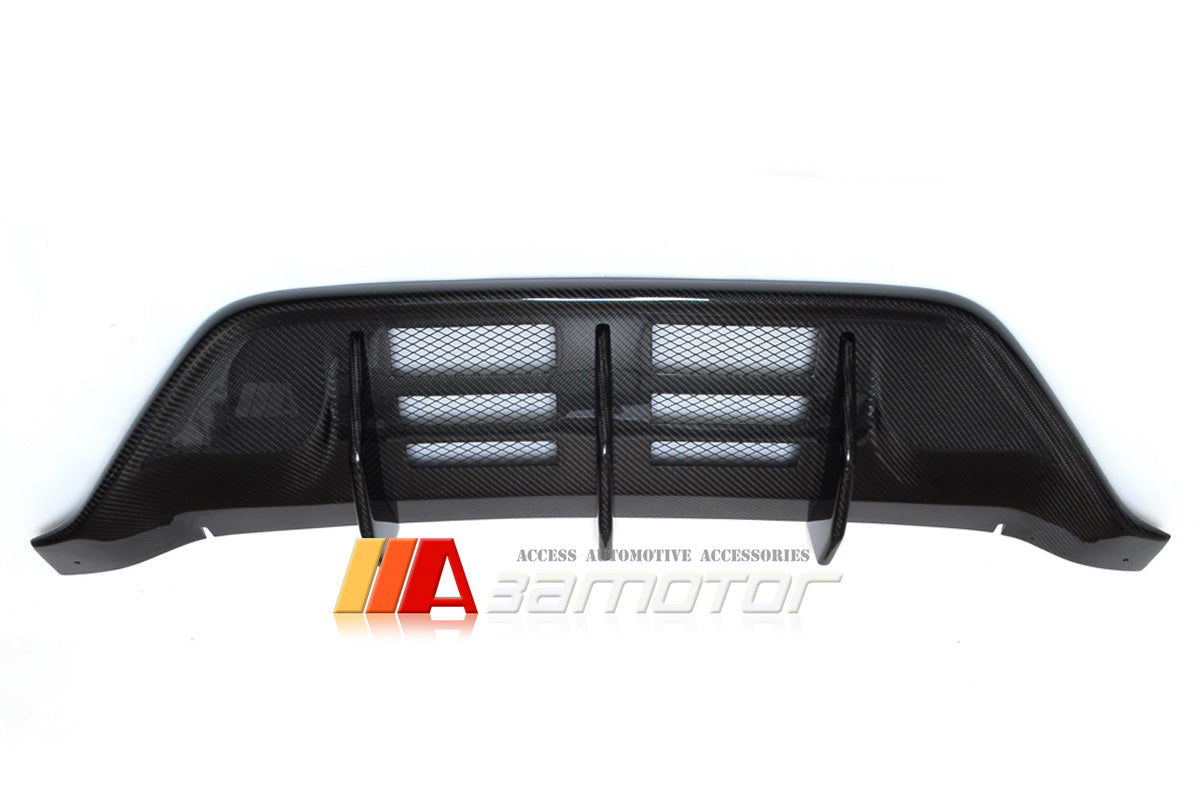 Carbon Fiber W Rear Bumper Diffuser fit for 2008-2011 Nissan GT-R R35 CBA
This Brand New W Style Carbon Fiber Exhaust Diffuser is the perfect add-on to your GT-R R35-CBA Models! When installed it will give you a lower profile in the rear and an overall more aggressive, cooler look! The Carbon Fiber material is lightweight yet sturdy, and looks great!
Brand New Wald Style Carbon Fiber Rear Diffuser.
Fits Nissan Skyline GTR R35 Pre-Facelift (2008-2011) with Factory bumper Only.
Material: High Quality Carbon Fiber.
Drilling or cutting needed for installation.
Professional help required.
Actual item shown in pics.
Fits for: 2008-2011 Nissan GT-R R35 CBA original factory bumper!