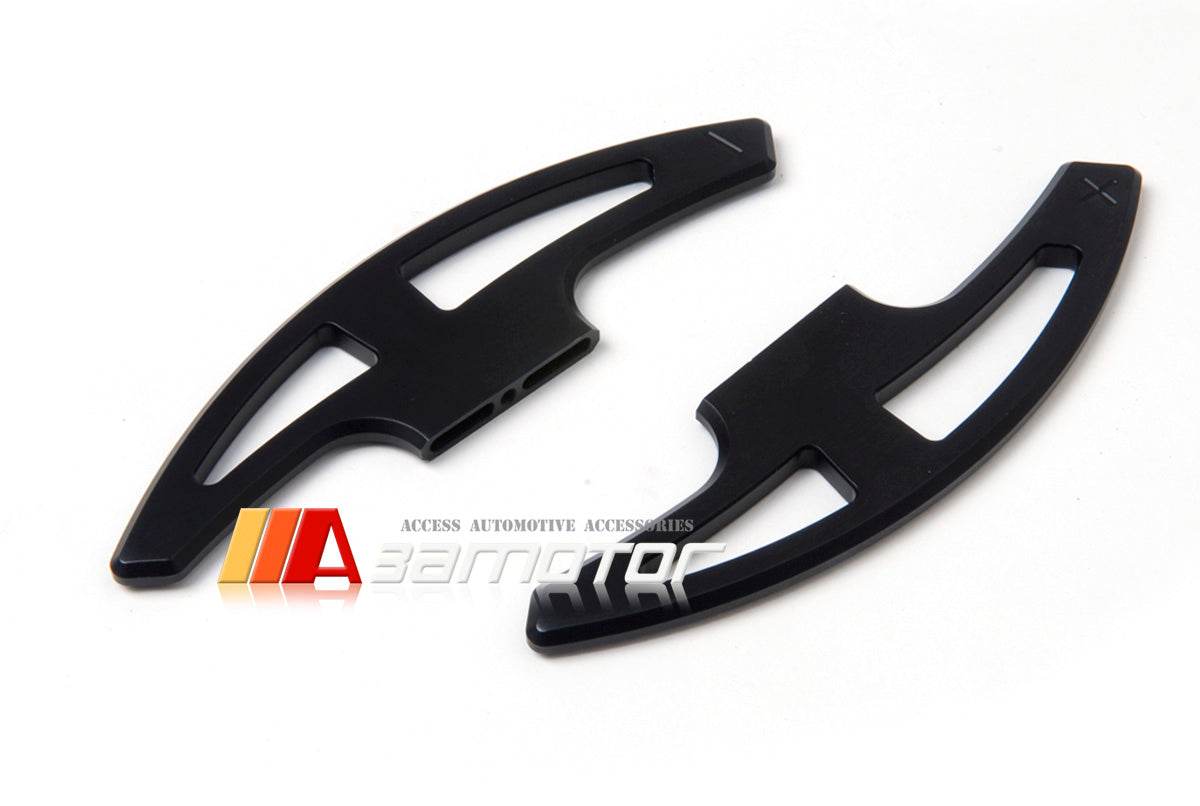 DCT Clutch Steering Wheel Matte Black Paddle Shifter Set fit for BMW E90 M3 / E92 M3 / E93 M3 / E70 X5M / E71 X6M
Aluminum Construction with matte black finished extended length DCT paddles for BMW E9x M3. Makes gear changing easier and freshens up the interior looks.
100% Brand new in box Set of 2 (Left & Right)
They are larger in size and have been completely redesigned so that you will always be able to catch the paddles and change gear when fast cornering.
Size: 15 (L) (cm).
"+" & "-" SIGNS WHITE COLOR ENGRAVED & CLEARLY VISIBLE.
Made by Aluminum, light weight, long lasting.
Body color: MATTE BLACK.
Compatible models:
2008-2013 E90 M3 / E92 M3 / E93 M3 DCT
2009-2013 E70 X5M
2010-2014 E71 X6M