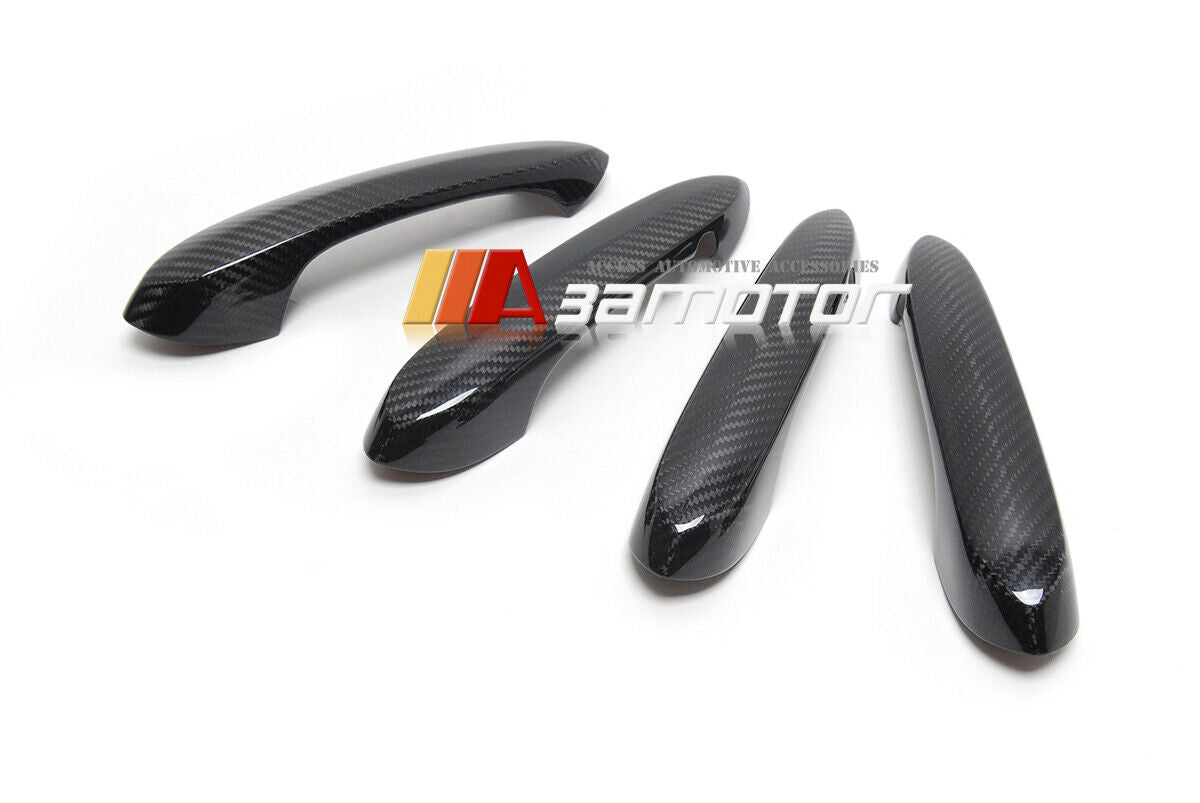 Dry Carbon Fiber Door Handle Trim Cover fit for BMW G02 / G05 / G20 / G30 / F90 M5 / F95 X5M / G80 M3
Brand New carbon fiber exterior door handle trim covers. These door handle covers are made from real, high quality Dry Carbon Fiber and perfect fit to cover OEM piece, brilliant good looks! You will be finished and ready to take on the roads in just minutes! The items are exactly as pictured.
Features:
Made from highest quality Dry Carbon Fiber (carbon fiber in perfect 2x2 weaves)!
UV protective coating.
Comes with 3M adhesive backing for fast, no-mess install.
Light weight and special design, exactly as pictured.
Compatible models:
2019-2024 BMW G20 G21 3-Series
2018-2024 BMW G30 G31 5-Series
2018-2024 BMW G32 6-Series GT
2019-2024 BMW G16 8-Series Gran Coupe
2019-2024 BMW G01 X3
2019-2024 BMW G02 X4
2019-2024 BMW G05 X5
2020-2024 BMW G06 X6
2019-2024 BMW G07 X7
2020-2024 BMW F40 1-Series
2021-2024 BMW G80 M3
2018-2024 BMW F90 M5
2019-2024 BMW F93 M8 Gran Coupe
2019-2024 BMW F97 X3M / F98 X4M
2020-2024 BMW F95 X5M / F96 X6M