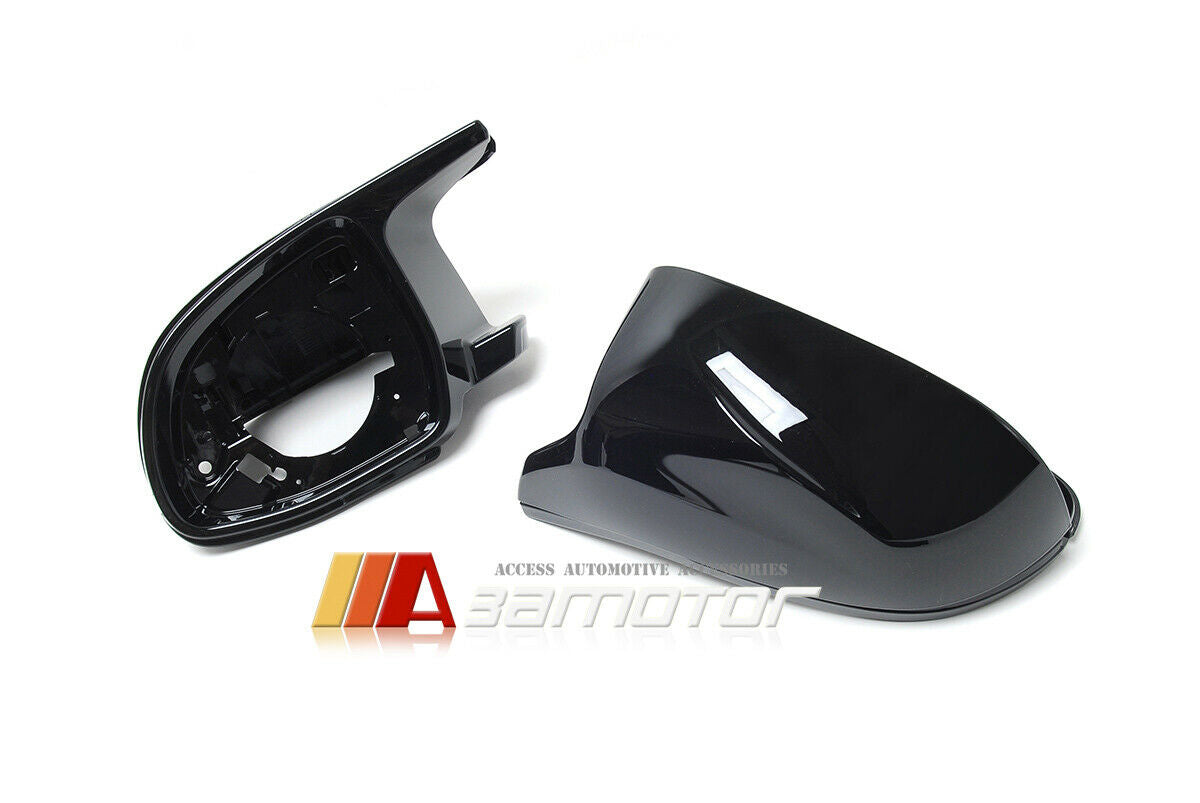 Replacement Gloss Black Side Mirror Covers Set fit for BMW X3 G01 / X4 G02 / X5 G05 / X6 G06 / X7 G07
Brand new design! These high quality painted mirror covers will go directly replace your current mirror covers to give your BMW X3, X4, X5, X6, X7 Series that M look! Perfectly fit your BMW G01, G02, G05, G06 & G07.
Condition: Brand New.
M Look Style.
ABS plastic.
Replaces the entire mirror cover.
Color: Painted Black #668.
Instruction not Included, Professional Installation is Highly Recommended.
Actual item shown in pics.
Fits for: X3 Series: 2018-2021 G01
Fits for: X4 Series: 2018-2021 G02
Fits for: X5 Series: 2018-2021 G05
Fits for: X6 Series: 2019-2021 G06
Fits for: X7 Series: 2019-2021 G07
Note: Will not fit X3M F97, X4M F98, X5M F95, X6M F96 and X7M !