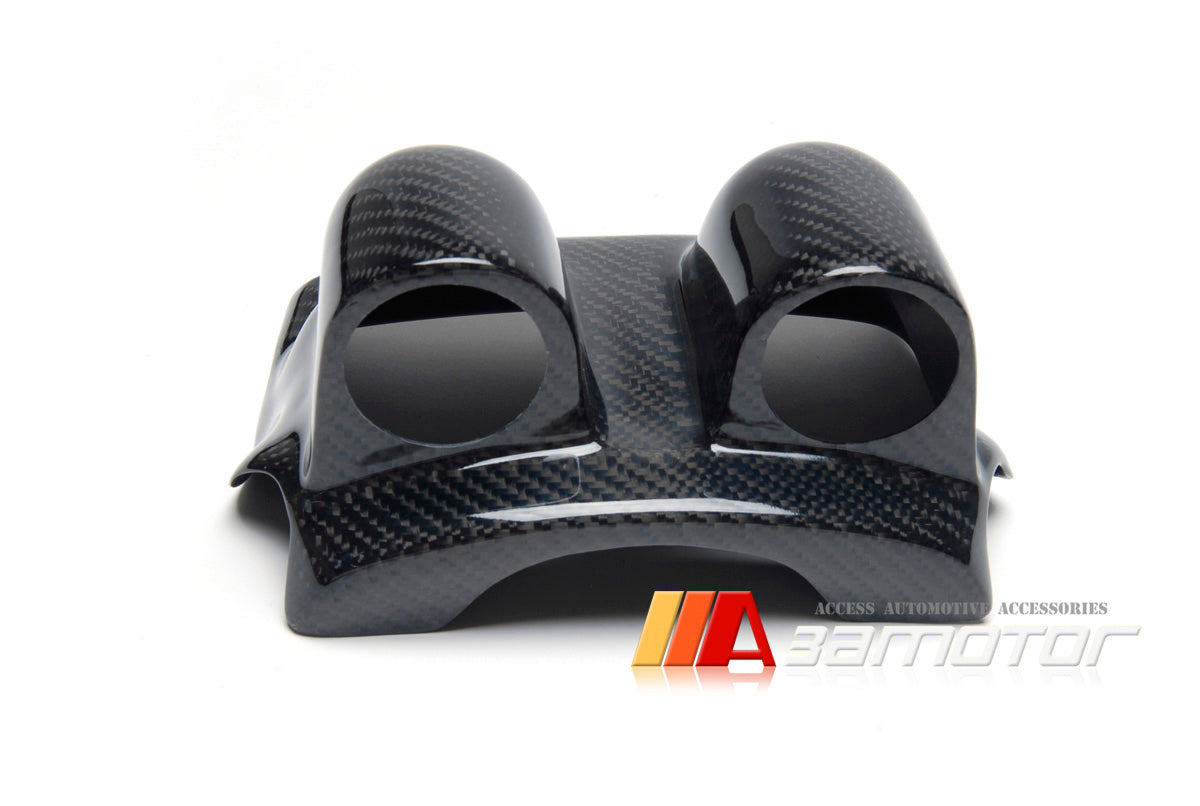 Steering Wheel Carbon Fiber Gauge Pod Dual Cover fit for Mitsubishi Lancer Evolution X EVO 10
Brand New EVO 10 Steering Wheel Carbon Gauge Double Pod. These Gauge Pod is made from real, high quality Carbon Fiber and perfect fit to cover OEM piece, brilliant good looks! This Gauge Pod for the EVO CZ4A are just the thing to give your EVO a newer, sharper, more aggressive look! You will be finished and ready to take on the roads in just minutes! The items are exactly as pictured.
Fits for: Mitsubishi Evolution EVO 10 and Ralliart Models

Gauge pod comes in 52mm but can be modified to fit 60mm gauges as well by sanding the opening larger with a dremel or sand paper only takes a few minutes.