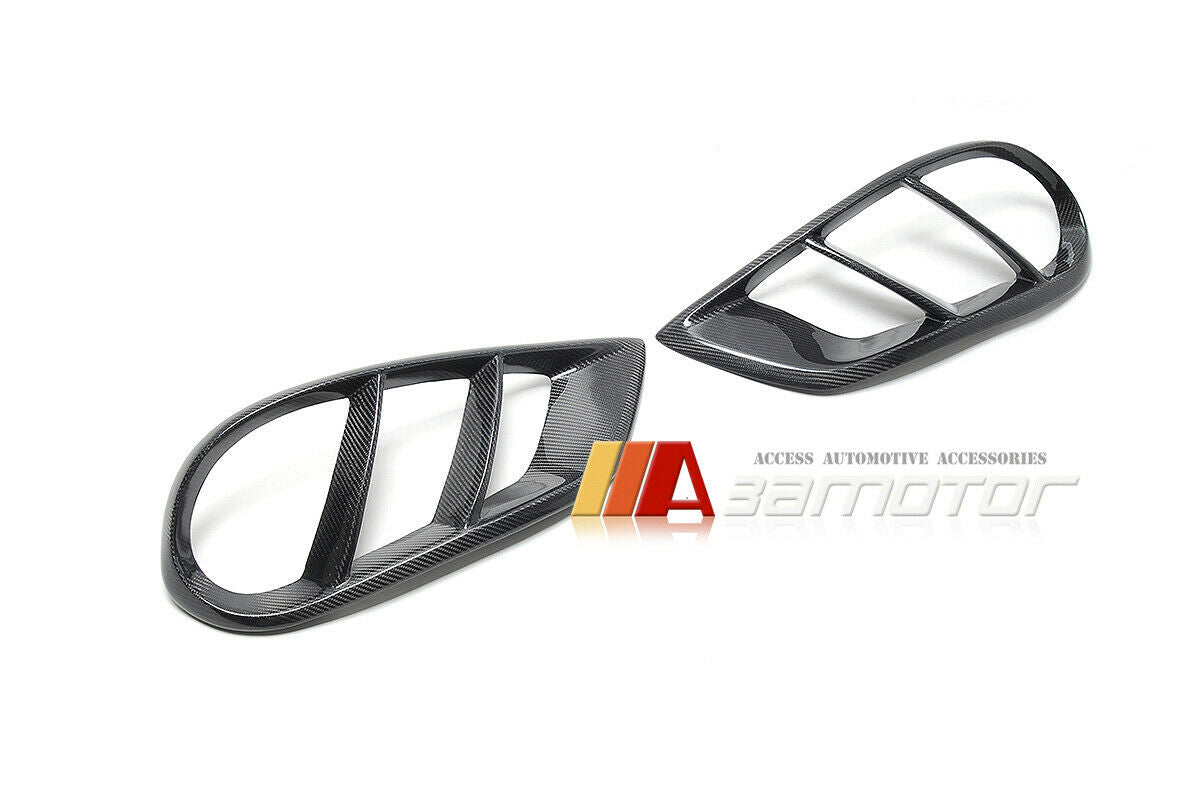 Carbon Fiber Fog Light Cover Air Ducts Set fit for 2017-2021 A205 / C205 / W205 / S205 C43 AMG
Now you can add both style and performance to your 2017-2021 C43 AMG with just one mod! This Brand New, specially designed Carbon Fiber Front Fog Light Cover creates a more aggressive, sporty look for your car, and allow cool air to flow directly to the air filter and help maintain lower temperature, and better fuel efficiency.
Material: FRP (Fiberglass Reinforced Plastic) and CFRP (Carbon Fiber Reinforced Plastic) finish.
Fits: Mercedes 2017-2021 A205 C43 AMG Convertible
Fits: Mercedes 2017-2021 C205 C43 AMG Coupe
Fits: Mercedes 2017-2021 W205 C43 AMG Sedan
Fits: Mercedes 2017-2021 S205 C43 AMG Wagon
Note: Will not fit C63AMG or normal C-class models!