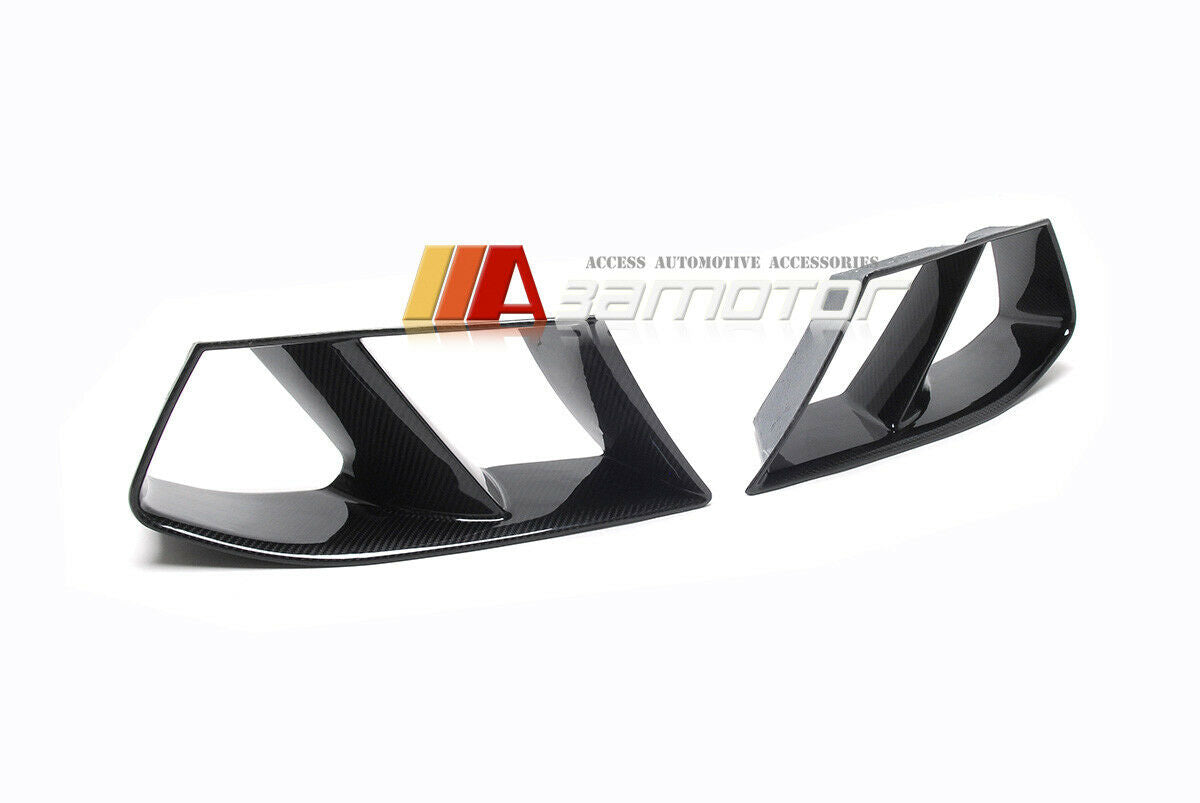 Carbon Fiber Front Bumper Grill Fog Vent Covers Set fit for 2022-2023 BMW G80 M3 / G82 G83 M4
These carbon fiber front bumper grill fog vent covers set for your G8x M3 / M4 are designed to allow cool air to flow directly to the air filter and help maintain lower temperature, and better fuel efficiency. Sold in pairs, they and come with a high gloss UV clear coat finish to prevent fading and weathering. Available in 2x2 weave only.
Materials:
FRP (Fiberglass Reinforced Plastic) and CFRP (Carbon Fiber Reinforced Plastic) finish.
Compatible models:
2021-2023 BMW G80 M3 Sedan
2022-2023 BMW G82 M4 Coupe
2022-2023 BMW G83 M4 Convertible