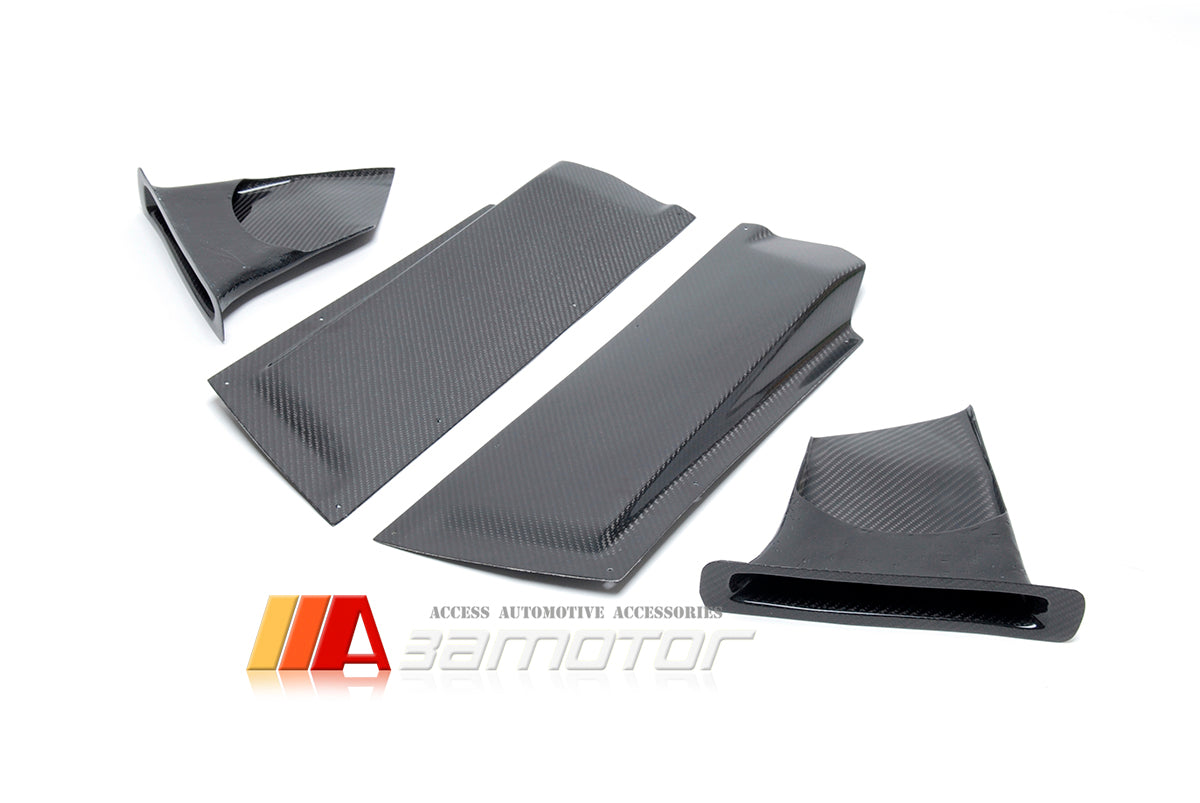 Carbon Fiber Brake Cooling Ducts Set fit for 2009-2016 Nissan GT-R R35 CBA DBA
Another great carbon fiber accent for your R35! Increased downforce and improved brake cooling performance at the same time. Efficiently guides not only the wind flowing through the under panel but also the traveling wind received by the front lip to the brake cooling air guide. Made from highest quality carbon fiber in 2x2 (diagonal) weaves. Trimming is required for the brake duct kit.
FRP (Fiberglass Reinforced Plastic) and CFRP (Carbon Fiber Reinforced Plastic) with matte finish.
Fits for: 2009-11 Nissan GT-R R35 CBA w/ OEM front Lip
Fits for: 2012-16 Nissan GT-R R35 DBA w/ K style front Lip
Note: This will need to be cut out to fit the intake ducts, or you can use their front lip which has the holes cut out!