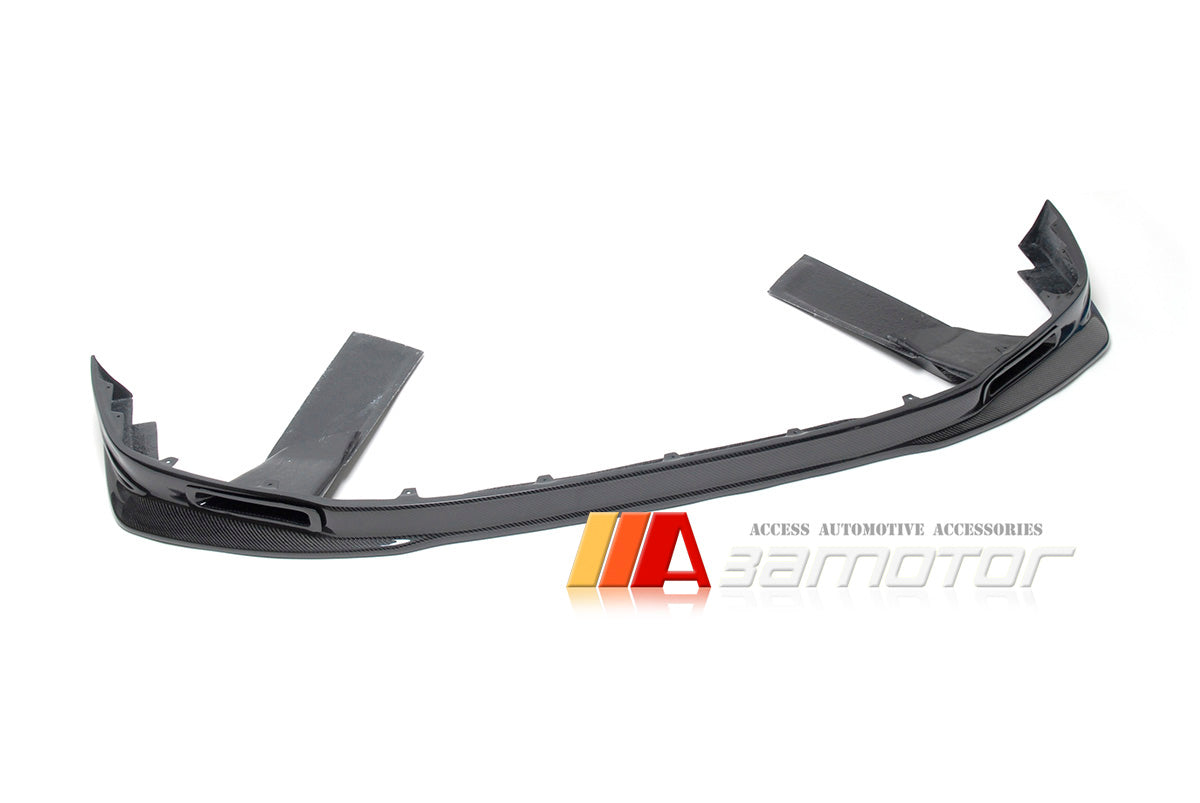 Carbon Fiber K Front Bumper Lip Spoiler with Brake Ducts fit for 2012-2016 Nissan GT-R R35 DBA
Now you can add both style and performance to your GT-R R35 with just one mod! This Brand New, specially designed carbon fiber front lip spoiler with brake cooling ducts creates a more aggressive, sporty look for the front end of your car, and modifies airflow over the vehicle creating additional down-force to keep your tires more solidly on the road. This means greater performance and handling for you, the driver! Designed specifically for your 2012-2016 DBA R35 Bumper, this front lip which has the holes cut out to fit the intake ducts.
FRP (Fiberglass Reinforced Plastic) and CFRP (Carbon Fiber Reinforced Plastic) finish.
Fits for: 2012-2016 Nissan GT-R DBA-R35 (DBA Model only)
Note: Not compatible with 2009-2011 CBA-R35 Pre-Facelift bumper!