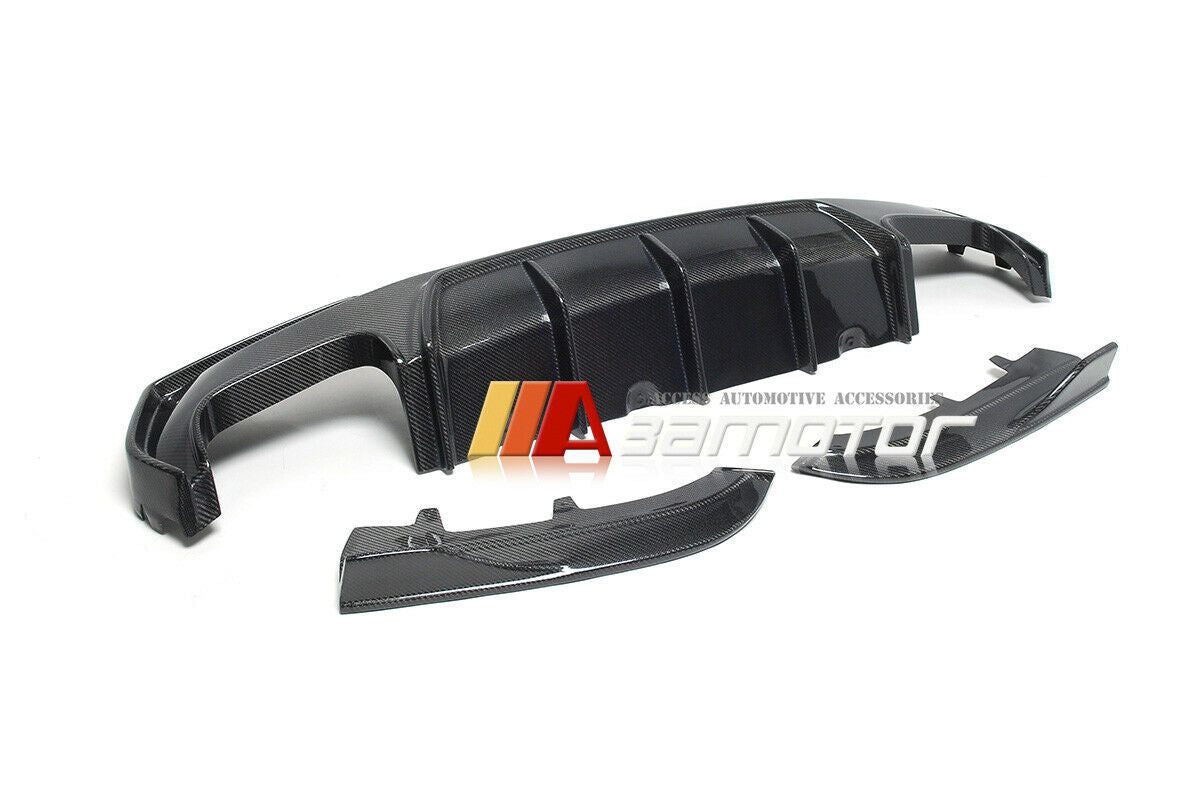 Carbon Fiber MP Rear Diffuser + Bumper Extensions Set fit for G22 / G23 4-Series M Sport
This Brand New MP Style Carbon Fiber Diffuser is the perfect add-on to your BMW G22/ G23 4-Series M Sport! When installed it will give you a lower profile in the rear and an overall more aggressive, cooler look! The material - carbon fiber (in perfect 2 x 2 weaves) - is lighter, stronger & sexier.
FRP (Fiberglass Reinforced Plastic) and CFRP (Carbon Fiber Reinforced Plastic) finish.
Kit included: Rear Diffuser/ Rear Bumper Extensions
Fits for: 2021-2022 BMW G22 4-Series Coupe M Sport
Fits for: 2021-2022 BMW G23 4-Series Convertible M Sport
Note: This will not fit a normal G22/ G23!