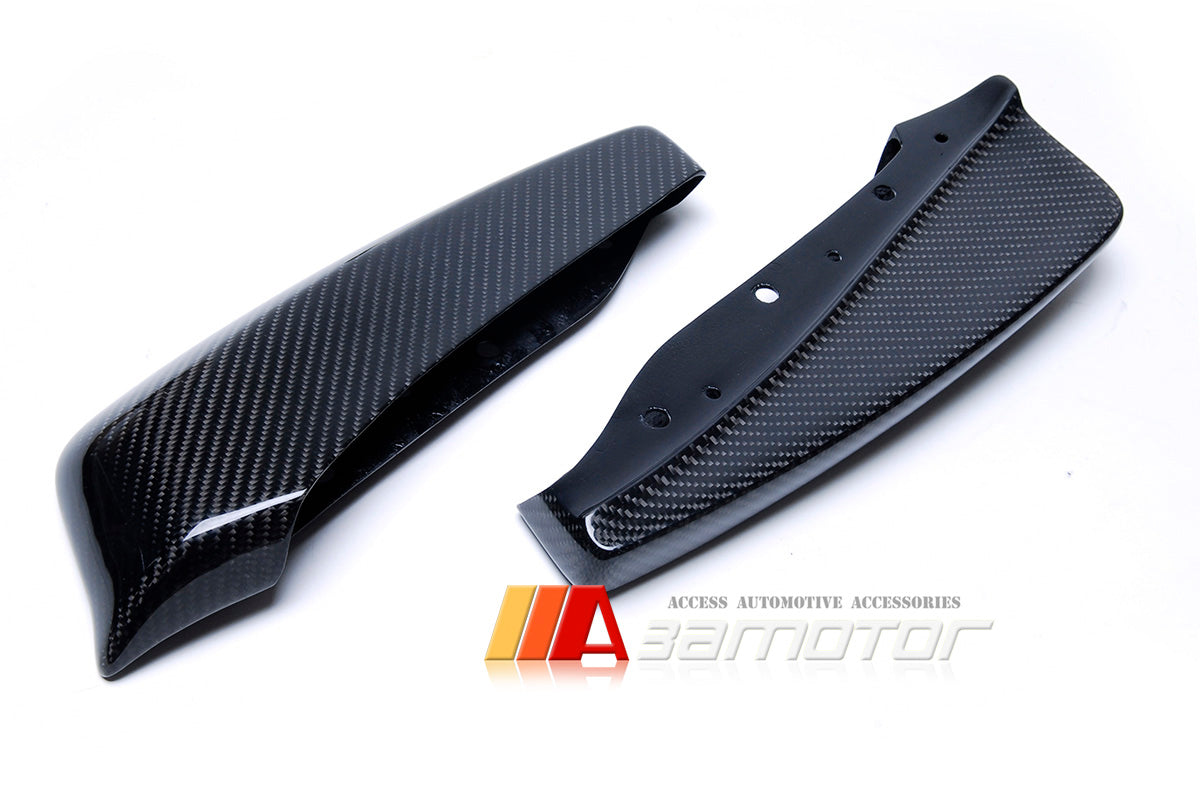 Carbon Fiber Rear Bumper Extensions Set fit for 2012-2016 Scion FR-S ZN6 / Subaru BRZ
This Brand New, designed specifically for FR-S/ BRZ these side skirts are made using a cutting edge manufacturing process, assuring you of an end product that is second to none. The material - highest quality carbon fiber (in perfect 2 x 2 weaves) - is lighter, stronger & sexier.
Clear Coat Finish for protection from UV and fading/weathering.
Material: FRP (Fiberglass Reinforced Plastic) and CFRP (Carbon Fiber Reinforced Plastic) finish.
Predrilled for an easy installation in just a few minutes.
No modifications needed to install the side skirts.
Actual item shown in pics.
Fits for: Toyota 86 (JP)
Fits for: Toyota GT86 (UK)
Fits for: Scion FR-S (USA).