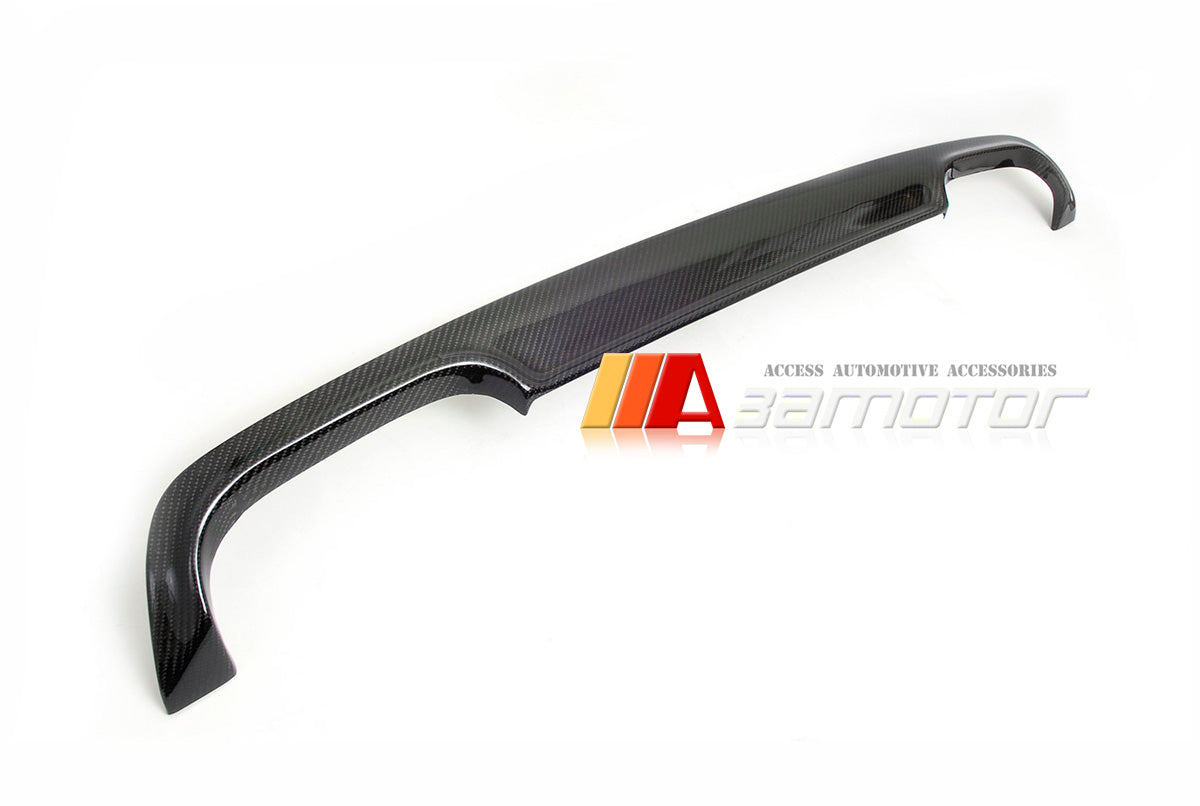 Carbon Fiber Rear Bumper Diffuser Cover Quad fit for 2007-2008 Mercedes W221 S-Class AMG
This Brand New Carbon Fiber Exhaust Diffuser is the perfect add-on to your Mercedes W221 S63 / S65 Pre-Facelift AMG bumper only! This part is an overlay attachment to your factory black plastic panel and will give you an overall more aggressive, cooler look! The Carbon Fiber material is lightweight yet sturdy, and looks great!
Brand New Carbon Fiber Rear Diffuser Cover for W221 S63 / S65 Pre-Facelift AMG Bumper with Quad Outlet only.
Material: FRP (Fiberglass Reinforced Plastic) and CFRP (Carbon Fiber Reinforced Plastic) finish
An overlay add-on (not replacement).
Actual item shown in pics.
Fits: 2006-2007 Mercedes-Benz W221 S-Class S63 / S65 AMG with Quad Outlet
NOT COMPATIBLE with normal W221 and S63 / S65 Facelift AMG models!