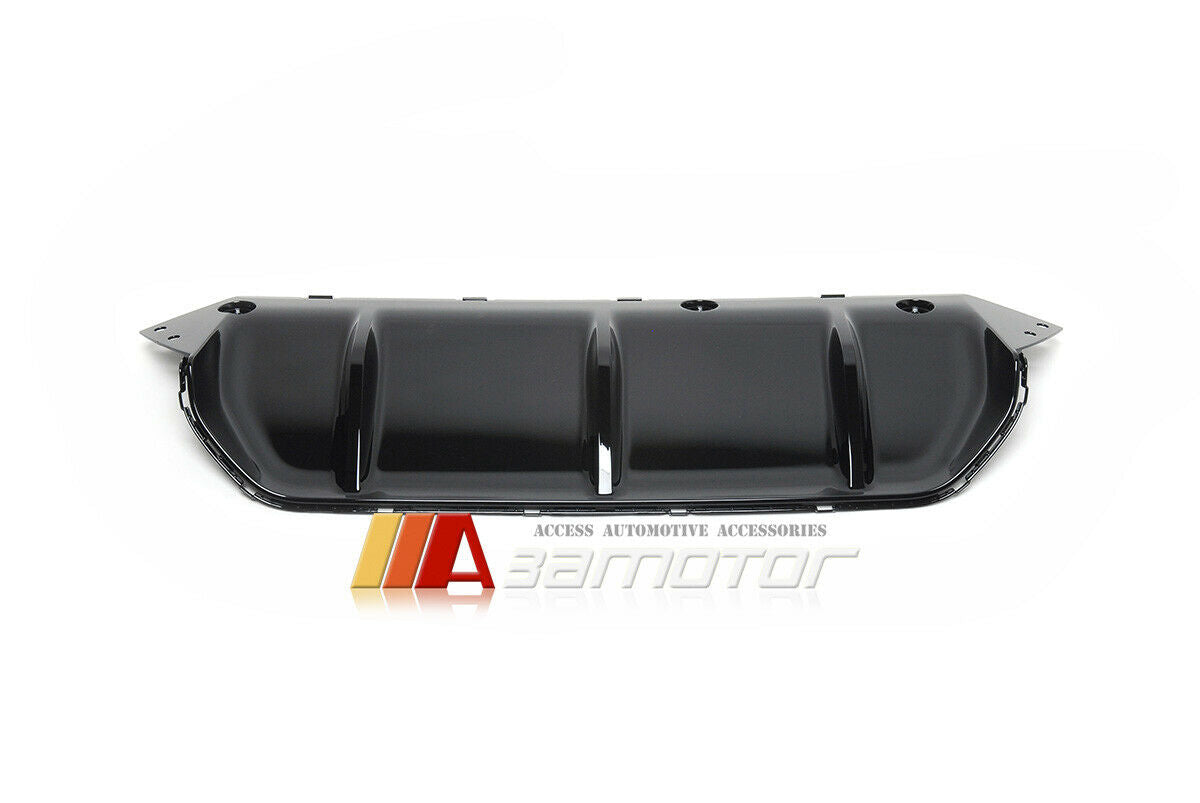 Painted Gloss Black MP Rear Bumper Diffuser fit for 2018-2020 BMW F90 M5
This Brand New Painted Gloss Black Exhaust Diffuser is the perfect add-on to your BMW F90 M5 bumper! When installed it will give you a lower profile in the rear and an overall more aggressive, cooler look!
Brand New Performance Style.
Fits 2018-2020 F90 M5 bumper only.
Material: ABS plastic construction with painted gloss black finish.
Clear coat finish for protection against UV and weathering damage.
Actual item shown in pics.
Fits: 2018-2020 BMW F90 M5 bumper only!
**NOTE: not compatible with normal 5-Series or M sport bumpers!